Software Solutions Provider
Company overview
Franchise Cloud Solutions are a premium Salesforce ISV Partner focussed on delivering turnkey solutions across a wide range of industry verticals. Their platform is designed by franchisors, for franchisors to encompass the end to end franchise journey.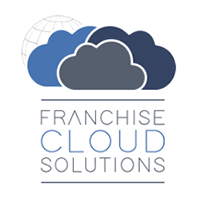 Business challenge
Salesforceworld is working with Franchise Cloud Solutions to lead the delivery & implementation of their product, across its growing customer base including instilling best practice principles from front to back office.
The solution
Salesforceworld as a solution & software development house itself is working with this young start-up to lay down the solid foundations for future growth. Working alongside the executive leadership team, Salesforceworld senior consultants are designing business critical processes and solutions to encompass the full customer journey from cradle to grave.
Why choose us?
We strongly believe individually we are good, but together we are awesome. At Salesforceworld our emphasis on teamwork extends to encompass our customers team & success as well.
Aspire
We believe that it is essential to focus on enhanced customer satisfaction and transparency within our team for success.
Access
We understand the value of time. We work with our clients to bring a high degree of efficiency to our projects and ensure we deliver within the stipulated deadline.
Architect
Here at Salesforceworld, we apply a variety of assessment and research techniques to create maximum value for our customers. We try our best to deliver fail-safe projects to all of our customers.
100
+
Successfull Projects