Not for Profit
Company overview
Spinal Cord Injuries Australia (SCIA) is a not-for-profit organisation working for people with spinal cord injury (SCI). Individuals with SCI and similar disabilities use their community based services to overcome barriers, achieve their goals and live fulfilling personal, social and professional lives.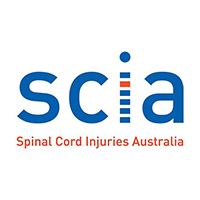 Business challenge
SCIA were previously using the not-for-profit version of Salesforce which was no longer meeting the organization, or their service users needs. SCIA was looking for a solution which allowed them to track their service users "whole of life" needs with a holistic, 360 degree view of each and every interaction & touch-point they have. SCIA had an existing long-time development partner, but they needed specialist advice to map out their processes and to design a bespoke solution which allowed for ease of capturing information.
The solution
Salesforceworld worked with SCIA's 3rd party vendor to facilitate requirements gathering workshops across each service line. From there we developed a customer journey which tracked the key interactions / touch points with SCIA's service users. This then formed the basis for the bespoke software development. The final design needed to allow for ease of use given a large number of SCIA's staff are volunteers, and suffer from a spinal cord injury themselves so minimal keyboard entry was key including a simple, easy to use and navigate interface.
Why choose us?
We strongly believe individually we are good, but together we are awesome. At Salesforceworld our emphasis on teamwork extends to encompass our customers team & success as well.
Aspire
We believe that it is essential to focus on enhanced customer satisfaction and transparency within our team for success.
Access
We understand the value of time. We work with our clients to bring a high degree of efficiency to our projects and ensure we deliver within the stipulated deadline.
Architect
Here at Salesforceworld, we apply a variety of assessment and research techniques to create maximum value for our customers. We try our best to deliver fail-safe projects to all of our customers.
100
+
Successfull Projects