Startup
Company overview
Asset Guru provide a cloud-based solution which allows organizations to effectively track & manage their assets more effectively. This allows organizations to maximise their depreciation benefit, reduce their insurance premiums & free up working capital.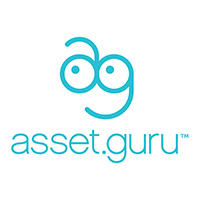 Business challenge
Asset Guru were in the process of expanding internationally and needed to ensure that not only their business can scale, but their processes & technology needed to scale as well. With a distributed sales team the management team needed to ensure that they were able to manage & monitor:
Activity levels of the outsourced sales team;
Sales pipelines & forecasts;
Multi-currency / Price-books
The solution
The environment had not been maintained since first implemented so Salesforceworld performed a full health check of the environment from "Front to back office" including business process walk-throughs with key stakeholders.
During this time we were able to identify a number of issues which would assist Asset Guru to develop & launch a scalable process. In addition to this Asset Guru provided a list of configurations / changes required. Salesforceworld put in place a change management process whereby each change is evaluated in terms of priority by Asset Guru, and these are progressively rolled out into the Asset Guru business.
Why choose us?
We strongly believe individually we are good, but together we are awesome. At Salesforceworld our emphasis on teamwork extends to encompass our customers team & success as well.
Aspire
We believe that it is essential to focus on enhanced customer satisfaction and transparency within our team for success.
Access
We understand the value of time. We work with our clients to bring a high degree of efficiency to our projects and ensure we deliver within the stipulated deadline.
Architect
Here at Salesforceworld, we apply a variety of assessment and research techniques to create maximum value for our customers. We try our best to deliver fail-safe projects to all of our customers.
100
+
Successfull Projects