Freight & Logistics
Company overview
BSM provides technical and commercial consulting and cloud based software solutions for international supply chain objectives. Their motto is "Buyers buy, Movers move, and Sellers Sell". BSM work across the end to end supply chain with their clients in key industry verticals such as: Dairy, Wine, Grain, Retail & Meat.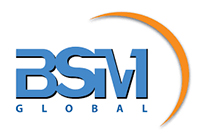 With a distributed Business Development / Operations team across Australia, US & Europe and their Head Office in Sydney BSM preach the benefits of visibility to their clients, so it was natural they needed the same level of visibility across their own business.
Business challenge
When Salesforceworld were engaged by BSM:
Salesforce.com was used by Sales only as an address book.
There was little or no confidence around data integrity & reporting.
Sales hand-off to customer service was Adhoc & prone to error.
Management had no visibility over cross team Key Performance Indicators.
Weekly & monthly reporting took hours to compile.
Standard processes did not exist between Sales & Operations.
The solution
Salesforceworld undertook a Health check of the BSM Salesforce.com environment and provided a full report including a series of recommendations to address the known and unknown issues. There was little or no control over the Salesforce environment with all staff having Administrator access which meant processes were being developed in isolation with no coherence.
Salesforce was perceived as a hindrance rather than an enabler beyond Sales and through a series of workshops we were able to align service teams to streamline the customer journey.
Management were initially very critical of Salesforce due to underlying data integrity issues. Once BSM's processes were reviewed, and Salesforce re-aligned & configured to support the business they are now evangelists and their attitude is "If it's not in Salesforce then it didn't happen!"
Why choose us?
We strongly believe individually we are good, but together we are awesome. At Salesforceworld our emphasis on teamwork extends to encompass our customers team & success as well.
Aspire
We believe that it is essential to focus on enhanced customer satisfaction and transparency within our team for success.
Access
We understand the value of time. We work with our clients to bring a high degree of efficiency to our projects and ensure we deliver within the stipulated deadline.
Architect
Here at Salesforceworld, we apply a variety of assessment and research techniques to create maximum value for our customers. We try our best to deliver fail-safe projects to all of our customers.
100
+
Successfull Projects