Banking & Finance
Company overview
Pepper Money provide Mortgages, Asset Finance, Personal Loans and a variety of other financial services. Listed on the ASX Pepper Money is part of the Pepper Group which includes financial operations in UK, Ireland, Korea and Spain. Pepper also has a well established property business encompassing Occupier Advisory, Capital Solutions and Workplace Advisory practices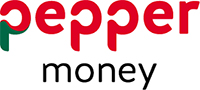 Business challenge
Like many businesses Pepper's primary challenge was to provide senior management & sales staff with visibility over their sales pipeline and 3 rd party originator portfolio. There was limited line of sight in order to maximize conversion rates and shorten the sales cycle across their Direct lending / loan origination business.
In their mortgage broker & asset finance business there was no ability for Business Development Managers to be able to manage their portfolio of originators, where they could track actuals vs. targets in a consistent & meaningful way.
The solution
Salesforceworld lead the Salesforce CRM programme end to end across Peppers Australian, UK & Ireland business, managing a team of internal, external vendor & contractor resources to deliver a world class sales support platform. Salesforce is now integrated with Peppers loan origination and servicing platforms, so BDM's can manage their portfolio with ease, where actuals vs. targets are plotted on a map, including any variance with traffic lights showing Red, Amber, Green so that originator performance can be benchmarked.
Coupled with mobility support BDM's can now plan their visitation routes with ease and conduct meaningful visits with their brokers, where performance can be discussed in real-time include loan volumes, default rates & lending patterns.
Peppers Direct line of business sales performance is now more outcomes focussed with league tables projected on LCD screens to drive natural, competitive sales behaviours amongst their Lending Specialists. They can now track marketing spend to website enquiry to deal closed with ease to maximise ROI.
Why choose us?
We strongly believe individually we are good, but together we are awesome. At Salesforceworld our emphasis on teamwork extends to encompass our customers team & success as well.
Aspire
We believe that it is essential to focus on enhanced customer satisfaction and transparency within our team for success.
Access
We understand the value of time. We work with our clients to bring a high degree of efficiency to our projects and ensure we deliver within the stipulated deadline.
Architect
Here at Salesforceworld, we apply a variety of assessment and research techniques to create maximum value for our customers. We try our best to deliver fail-safe projects to all of our customers.
100
+
Successfull Projects